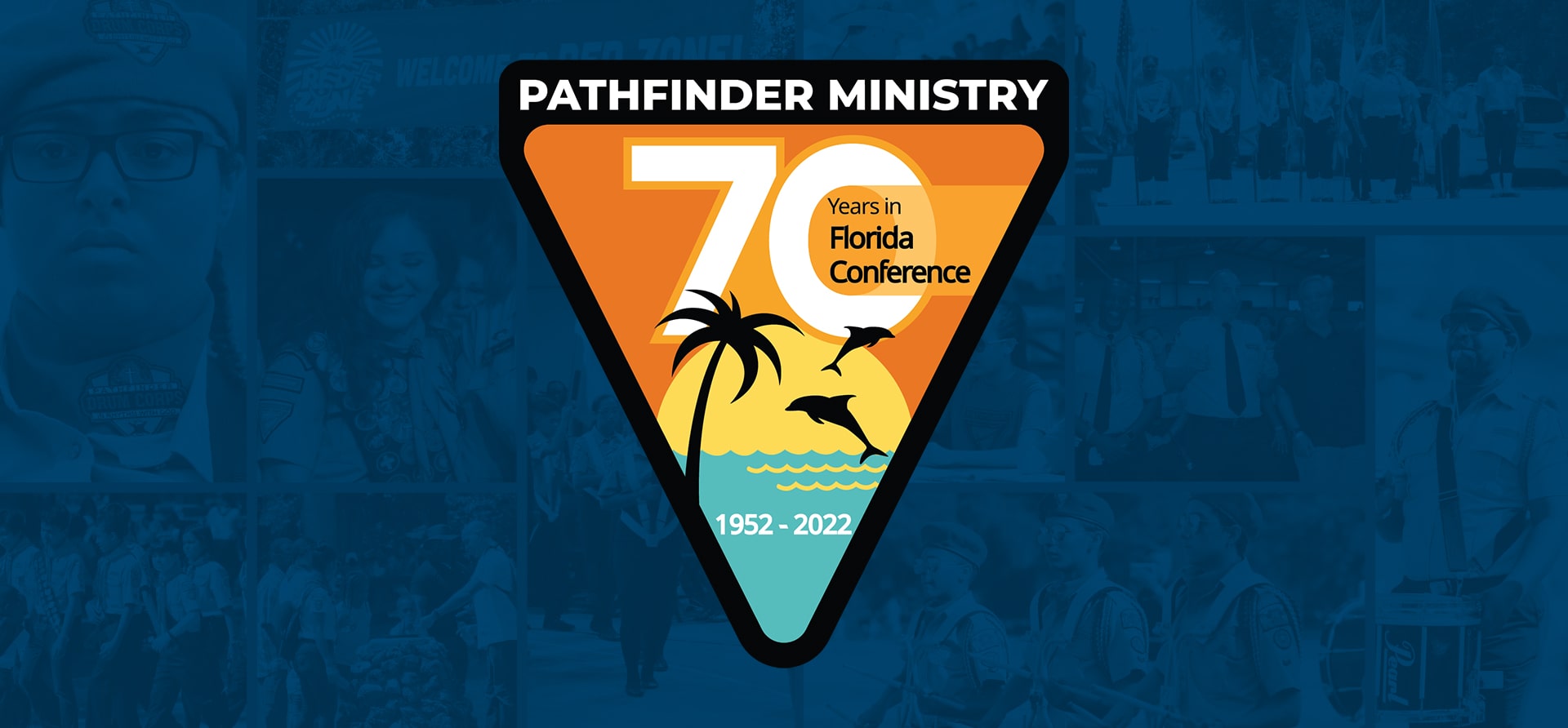 Pathfinder Ministry is Celebrating
Years in Florida Conference!
hundreds of adult volunteers
Two years after the General Conference officially launched/organized Pathfinder ministry in 1950, Florida Conference started Pathfinder ministry here in 1952. The first two Pathfinder Clubs to organize were: Miami Temple and Tampa First. We thank God for 70 years of making memories, learning life skills, trips, friends, and serving God. And we thank God for the hundreds of adult volunteers who made it all happen. Today, Florida Conference has over 150 Pathfinder Clubs and over 3500 Pathfinders.
Shirts will be delivered to the Southern Union Camporee, October 12-16, 2022. No shipping option is available at this time.